Three reveals we are a nation of 'digital hoarders'
 With smartphones deemed the most 'cluttered' device in Brits' lives, Three looks to help people streamline their mobile for the better  
More than half of those polled declared they use their phone to organise every aspect of their life – including their alarm clock (59%), finances (52%) and social life (50%)
However, Brits admit that their phones are more disorganised than other parts of their lives, including their wardrobe (17%), kitchen (14%) and car (13%)
People aged 18 – 34 are most likely to be stressed by a cluttered smartphone, with one in four (29%) saying it makes them feel frustrated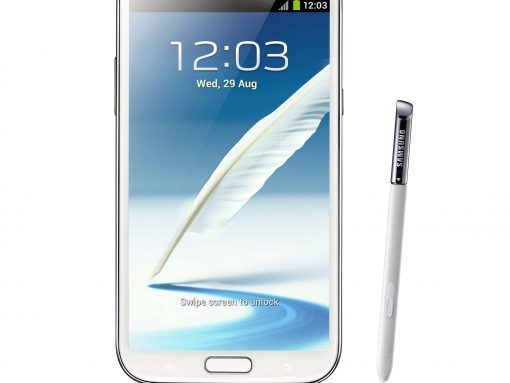 Reading, October 20, 2021: Three has revealed that we are a nation of 'digital hoarders', with smartphones across the country cluttered with almost 600 million uncontacted phone numbers, 400 million unused apps and 300 million unopened messages languishing across the 44,427,637* smartphone users in the country.
A study, commissioned by Three, looking into unused information on smartphones in the UK**, has revealed that with every upgrade nearly half of us (41%) move all content across from our old phones without deleting unused data – which is exacerbating the problem.
With Autumn being one of the most popular times to upgrade or buy a new phone, with the latest line-up of iPhone 13, iPhone 13 Pro and iPhone 13 Pro Max devices having just launched and Google's hotly anticipated Pixel 6 around the corner, Three is advising people to use this time as an opportunity to clean up their digital life, especially when nearly a fifth of people admit that their chaotic phones causes them to feel frustrated (18%) and overwhelmed (16%).
Compounding this is the excess information we hoard on our devices. One in three adults (29%) has 16 or more phone numbers that haven't been used in over a year. A startling one in 10 (11%) has 31+ contacts on their phone they haven't contacted in over a year, which the study found to be mostly old friends (48%) and colleagues (44%), followed by random people met on a night out (13%) and people from dating apps (10%).
Those polled admitted that their phones are often more disorganised than other parts of life, which can lead to increased frustration and anxiety. However, few people act to alleviate the situation. So, to empower the nation's smartphone users to digitally clear-up unwanted content when upgrading to a new device, Three has partnered with leading lifestyle 'decluttering' expert Katrina Hassan, a certified KonMari™ Consultant, who has created a series of hacks to help.
Katrina Hassan explained : "Digital hoarding casts a spotlight on an area of our lives which is fast growing out of control. Just like the clutter in our homes, the clutter on our phones can provoke anxiety, raise our stress levels and distract us from living in the moment.
"I believe phones are an incredible tool, providing we have an accurate awareness of the content of our phone, as well as good boundaries in place to prevent them from taking over. Through decluttering our digital life one area at a time, we can intentionally tidy up and reclaim control, to ensure our digital devices add value and joy to our lives."
Aislinn O'Connor, director of marketing at Three UK, said: "Smartphones play a huge part in how we manage our lives, from photos and music to contacts, emails and messages. However, as we continue to rely on our devices to help organise ourselves, and storage capacities continue to grow, they are becoming ever more cluttered. As many of us upgrade or buy new smartphones during the next few months, it's the ideal time to optimise your device and feel more organised in life."
More than a third of us (37%) have 10 or more unused apps cluttering our mobile device, with just over a million*** smartphone users nationally have more than 30 apps filling up their device.
To help smartphone users declutter their beloved devices old or new, Three's Discovery service is launching a series of free 'Digital Declutter' workshops which can be attended digitally via Zoom or in person at one of its Discovery Spaces by booking here. Three is also offering all new Three customers three months of Google One storage at no extra cost¹, a perfect option for keeping important photos, emails and documents safely.
Katrina Hassan has compiled the top hacks for a digital declutter which can be found on the Three blog.